Broadcast Media Company Case Study
Streamlined sales processes, refined customer segmentation, a new cross-selling strategy, and better training freed up sales time and provided a focus for accelerating revenues.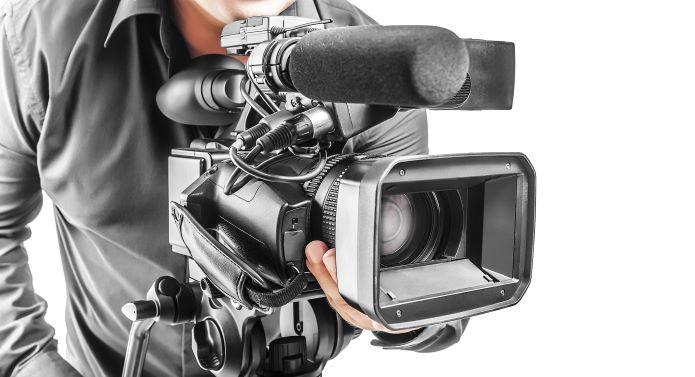 Situation and Challenge
After acquiring a company with TV broadcast stations, the private equity firm asked Blue Ridge Partners to help identify opportunities for revenue growth in three key markets and to develop specific, actionable recommendations to quickly accelerate growth.
Approach
We worked with the management team to perform a diagnostic of each station's revenue engine, using three primary approaches:

Analyzing the key metrics related to revenue engine performance to gain a fact-based perspective
Followed our 100 Behaviors of High Performing Revenue Engine™ methodology to measure the internal revenue engine performance at each station
Using our The Nine Voices of the Market® approach in speaking directly with the key external participants in each station's market—including existing and lost advertisers (local and national), channel partners, former Account Executives, and competitors—to gain an outside perspective of each station's performance

Through the interviews, extensive data analysis, and process reviews, we identified key strengths and weaknesses in how revenue was generated
Develop action plans for each station with prioritized recommendations by the size of the impact on revenue generation and ease of implementation. This was of particular importance for maximizing profitable revenue growth across the stations while minimizing the impact on the company's limited resources.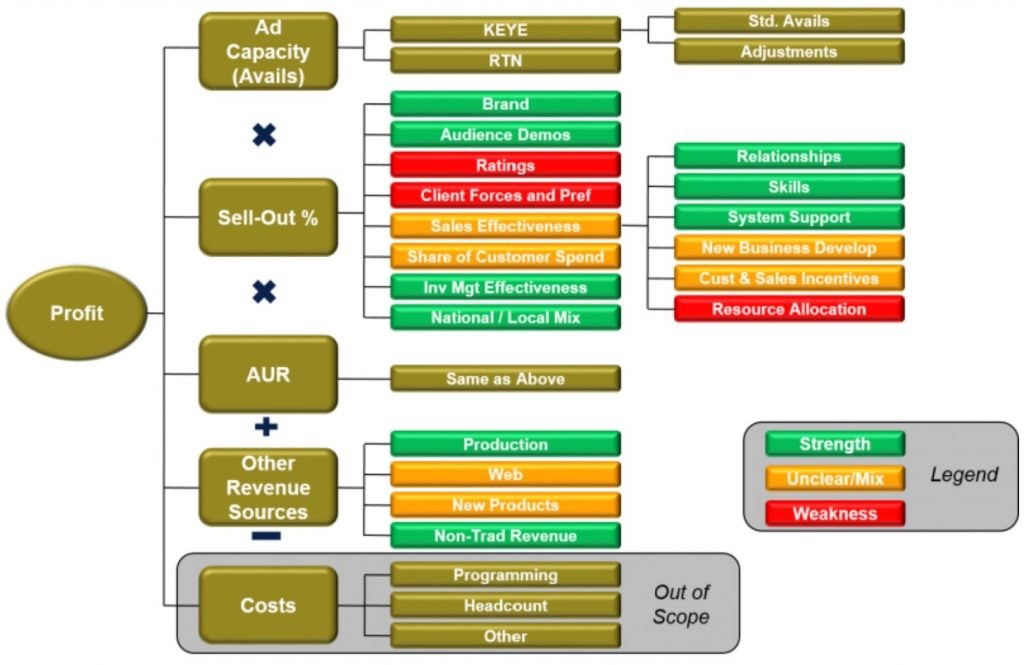 Impact
Revenue performance improved by implementing recommended initiatives including:

Revising the market segmentation strategy to better maximize Account Executive focus on top buyers across key target demographics
Streamlining the sales process to reduce the administrative burden on Account Executives and Sales Managers and increase client-facing time by 40%
Creating a cross-selling strategy that levered the company's multiple offerings so customized logical solutions were created for each market and advertiser
Coordinating marketing initiatives to increase market awareness and penetration of strategically important Internet offerings
Improving Account Executive training in value-based selling techniques